Looking for somewhere the family can kick back, have fun and reconnect? Look no further than Sydney, Australia! Sydney has long been a favourite family travel destination and for good reason! There are plenty of family-friendly tourist attractions and places to visit in Sydney.
We have scoured the city and are certain your tribe will have a blast with these activities we've chosen just for you in mind. So go ahead, get stuck in and book your next adventure to Sydney!
International Travel Regulations to Australia
As the time of publishing, there are no requirements for vaccinated travellers from Singapore to perform a pre-departure Covid-test for entry into Sydney, NSW, Australia.
Travellers should head to their accommodation immediately and take a rapid antigen test within 24 hours of arrival. Only a positive rapid antigen test result should be registered. You can find out more on international regulations to Australia here.
How to get around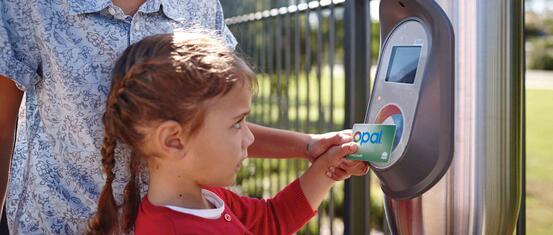 The public transport system in Sydney is very well connected, from buses, to trains, light rails and ferries, therefore getting around the city is easy and affordable. Using an Opal card for your travels can save you some money with their Weekly Travel Reward.
For regional day trips, you can either rent a car or truly get into the holiday mood and be chauffeured around in a luxury private charter.
Places to visit
Australian Museum
Calling all junior palaeontologists! Want to look into the mouth of a dinosaur or get up close and personal with a model of one? Curious young minds will enjoy the immersive experience the Dinosaurs exhibit provides. Discover the wonders of Australia's unique animal ecosystem in the Surviving Australia exhibit. Further more for the Lego® fanatic, Australia Museum is currently hosting Jurassic World by Brickman, an adventure into the recreation of Jurassic World, complete with dinosaurs made from Lego® bricks!
Fee: General admission is free. Jurassic World by Brickman's family tickets (2A + 2C/1A + 3C) are AUD $95. Pre-booking is required.
Taronga Zoo
Taronga Zoo is quite unlike any other zoo you've visited making it one of the must-see attractions in Sydney. Boasting the best views of the Sydney Harbour and Opera House in Sydney, Australia's largest zoo houses over five thousand animals! You can feed a meerkat or even look a giraffe in the eye hence there is never a dull moment at Sydney's Taronga Zoo. If you feel spending the day there isn't enough, you can spend a memorable night glamping at the locale and getting acquainted with the zoo's nocturnal animals. Imagine falling asleep and waking up to the gorgeous Sydney cityscape. Roar and Snore at the Taronga Zoo Sydney will be an unforgettable experience for young and old alike.
Fee: Taronga Zoo general admission's family tickets are AUD $49. Roar and Snore at the Taronga Zoo Sydney starts from AUD $305.
Must-see Sydney Attractions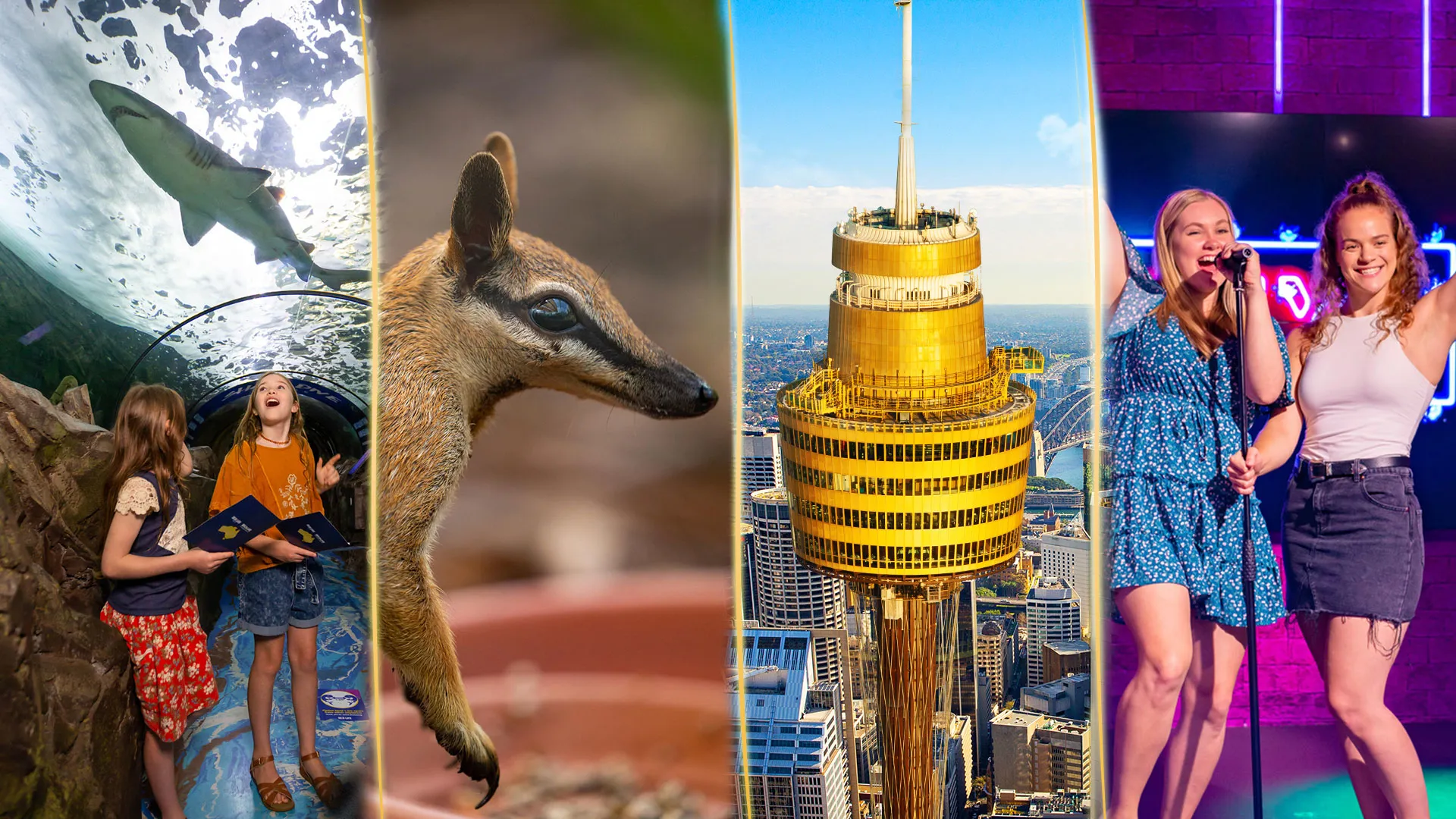 Oh, the attractions; where do we begin? Each of these attractions in Sydney have made it into many a travel bucket list.
SEA LIFE Sydney Aquarium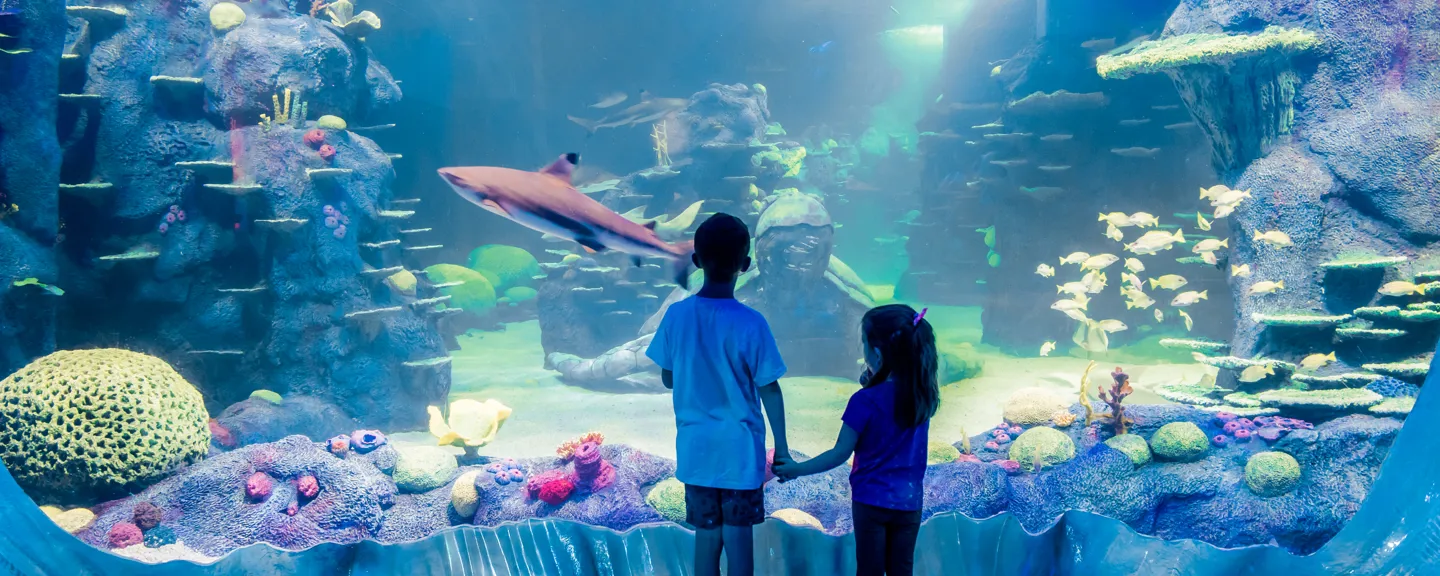 Should we first visit the mysterious underwater world in SEA LIFE Sydney Aquarium? It is not everyday one gets to dive with the sharks or touch a sea star. Take a boat ride through a penguin exhibit? Yes, please! So let's go chorus "Under the Sea" to the marine life at SEA LIFE Sydney Aquarium.
Wild Life Sydney Zoo
Should then we say "G'day" to the koalas at the Wild Life Sydney Zoo? Come and rub noses with a Koala (KKDay does not recommend you actually rub noses with a Koala) and walk right up to a kangaroo. Moreover, fall in love with Davey, the resident Quokka which is also known as the' happiest animal on earth'. Are you ready to exclaim "Crikey!" at the sheer size of the saltwater crocodile at the Wild Life Sydney Zoo?
Madame Tussauds Sydney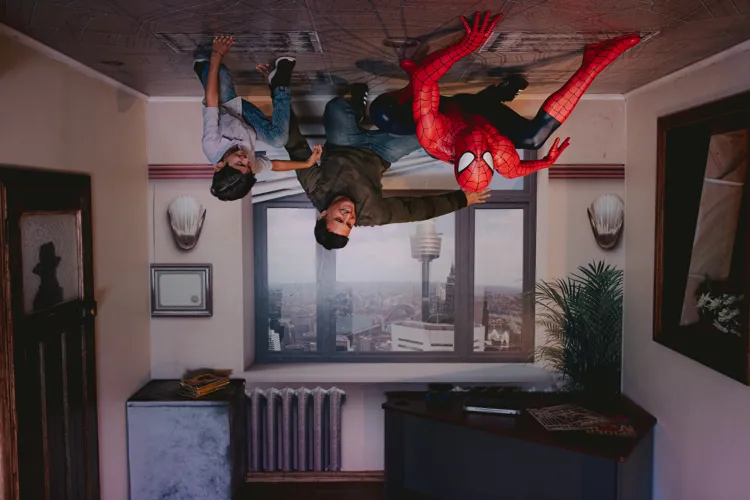 Perhaps next we should pose with Taylor Swift at Madame Tussauds? One no longer needs to travel to the UK to grace the presence of the Queen and the Duchess of Cambridge. Where else would you get to assist Superman in a rescue, break out of jail with Wolverine and face off baddies with Wonder Woman, all in one day?! Come on, let's get cheeky with Liam Hemsworth at Madame Tussauds!
Sydney Tower Eye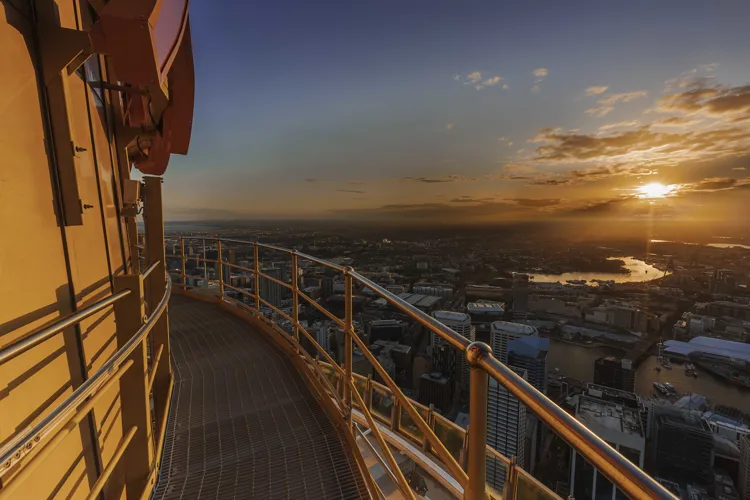 Lastly, Should we catch a bird's eye view of Sydney city from the Sydney Tower Eye? Prove how brave you are by taking part in the SKYWALK tour around the OUTSIDE of the Sydney Tower. Not to mention owning Instagram with your unparalleled shot of the Sydney Harbour Bridge. Finally, let us admire Sydney in all its glory from the tallest building in Sydney.
Fee: Why pay for one attraction when you can combine admission fees and see them all! A two-attraction pass is AUD $58 per adult, three-attraction pass is AUD $70 and a four-attraction pass is AUD $85.
Blue Mountains Scenic World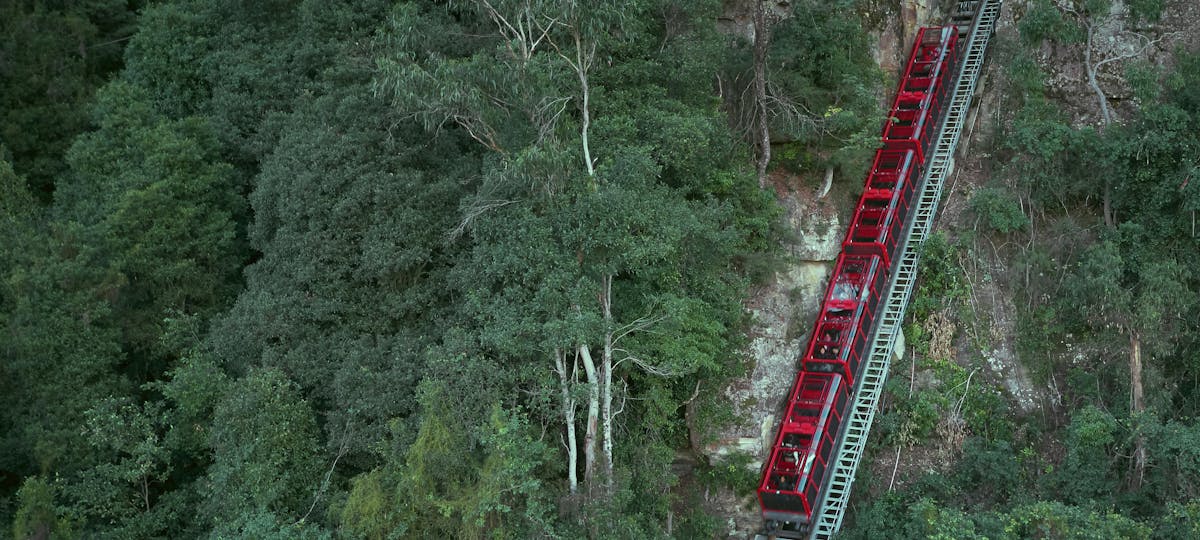 Nestled just 2 hours outside Sydney city, lies the Blue Mountains National Park, with its magnificent views of picturesque mountains and cascading waterfalls. It's a nature lover's dream.
More importantly (to the young and young at heart), there is the glass-bottomed Scenic Skyway taking you from one breath-taking cliff to the next. In addition to the steep Scenic Railway plunging you deep into the forest below. As well as the gentle, panoramic Scenic Cableway descending into the densely forested Jamison Valley. Scenic World at Katoomba has certainly created a unique world-class experience, designed to enhance our appreciation of the wondrous Blue Mountains. No wonder it is one of the more famous attractions in Sydney.
Fee: Blue Mountains Scenic World Discovery Pass AUD $49.90 per adult and AUD $27.90 per Child (4-13)
Selwyn Snow Resort
June means winter in Australia and what better way to celebrate winter than a trip to the snow! Newly rebuilt after the 2020 bushfires, Selwyn Snow Resort is the perfect getaway for the younger family and snow sport newbies. They have a variety of ski slopes from the gentle "Sunny Side" to the challenging ominous-sounding "Race Course".  They also have segregated areas for tobogganing and snow play away from the ski slopes, keeping little ones safe. Furthermore, they have lessons for the keen learners and equipment can be hired. Located in the Snowy Mountains, Selwyn Snow Resort is about five and a half hours drive from Sydney.
Fee: A full day tobogganing family pass is AUD $99 per 5 pax. Prices for lift passes, rentals and lessons have not been released at time of publishing.
Website: https://selwynsnow.com.au
Sydney's Luna Park
No family fun trip is complete without a stop at a theme park. Your trip to Sydney certainly should not deflect from this time-tested tradition, should it? Spend the day at Sydney's Luna Park and be swung about by the Sledgehammer, loop-de-looped by the Big Dipper, flung about by the Boomerang, and feel your stomach in your throat on the Hair Raiser. Not forgetting the little ones in the brood, they can bump around in cars on Dodgem City, zoom down on the Slides, see the world on the Ferris Wheel, and fly about in the Silly Sub. There certainly is something for everyone in an excitement-filled day at Sydney's Luna Park.
Fee: Adult Day Pass from AUD $44 and Child Day Pass from AUD $34. Prices depend on date of visit.
Website: https://www.lunaparksydney.com
A visit to any of these attractions in Sydney will add a kick to your holiday in Australia. Create some memories, tire out your kids, and save some money with ticket deals from KKDay!